Welcome from Dr. Rita Thornton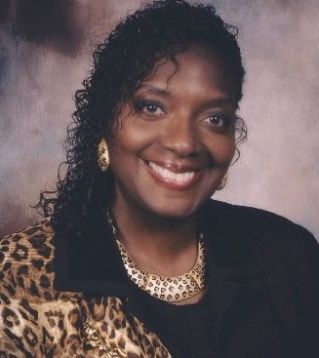 QUESTION: If you see the devastating effects of conflict, violence/Abuse and Adult Bullying in the Workplace, and then you are given an opportunity to respond and quickly change it into a healthy work environment for you and other employees ….Would you?
Dr. Rita Thornton, J.D., Ed.S., Ph.D. uses a new transformational leadership style and her Emotional Intelligence (EI) skills to help educate female leaders who want to make a change in how they respond to conflict and workplace violence to prioritize the well-being and personal safety for themselves and their staff so that everyone feels uplifted and inspired to thrive on productivity.
The Power of Uplifting Others becomes a WIN WIN! … a catalyst for mutual success
Hearts Ignited with a Passion to educate women leaders about how to make a change in responding to conflict and violence in the workplace …post COVID
Using a new 3-Point CORE Approach involving:
1). A female leader who wants to make a change in how she manages conflict and workplace violence so that she has the knowledge and confidence to create her own "safe space" and healthy work environment in real time without having to rely on other people to create a healthy workplace for her and her staff
2). Looking at the "speed" at which the conflict and workplace violence problem is solved
3). A new leadership style that focuses on … a). shaping the "culture" around a female leader who supervises a diverse group of men and women staff members; and b). responding quickly in a way that uplifts her staff by ensuring them She HEARS them, She SEES them, and what They SAY matters. In other words, whenever conflict and workplace violence occurs, there is an immediate need for the female leader to respond in a proactive way that protects her and her diverse staff so all members of the workforce feel safe and are able to continue to work in a healthy work environment.
With Dr. Rita's 20+ years of results-oriented leadership experience and her Emotional Intelligence expertise as an educator, CEO, female leader, professor, and survivor of narcissistic abuse, she has created a Spiritual Survival Guidebook and an 8-week virtual Emotional Intelligence (EI) Leadership Certification Course. The Survival Guidebook and EI Certification Course are both designed to provide the knowledge and skill-set necessary to be certified in Discernment and Emotional Intelligence Assessment skills so that when the knowledge and skills are applied, the female leader can quickly identify the source of the conflict, complete an Emotional Intelligence Assessment by using her Discernment skills as she documents the Bad Behavior/Abuse/Bullying in real time. This unique leadership style allows less time and money to be spent on 3rd party investigations. Being able to quickly detect and correct Bad Behavior/Abuse/Bullying in real time with quick meaningful consequences for that Bad Behavior will lower business expenses associated with workplace violence, increase morale and the organization's productivity while at the same time, provide a positive business climate, a safe space, and healthy work environment for all employees including the female leader.
Something that she had to do for herself, she has coached a few other female leaders who were experiencing conflict and violence in the workplace; and they too got the same amazing results in record time. So, these female leaders told Dr. Rita that she should not keep this unique leadership style to herself, but she should share it with the world!